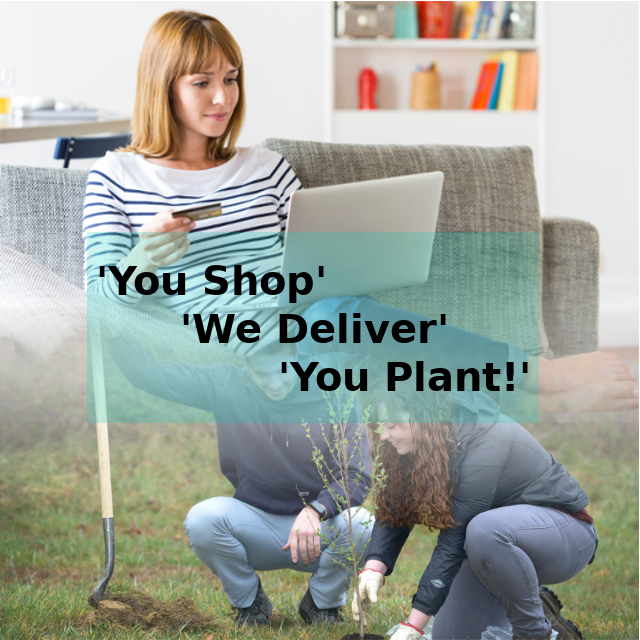 Plant order fulfilment is completed between Earth Day and Thanksgiving. You can fill up your cart all year long for plants, but plant shipping is only available during the growing season. Plant stock sizing is currently limited to 1 gallon containers, and order fulfilment takes 5-7 business days after order verification.
Due to continued shopping from our plant selections, plant availability quantities can sometimes be a little off (oops). If plants are out of stock at the time of your purchase we will fulfill the remainder of the order, notify you of the missing item(s), refund your money for the out of stock item(s) to your original form of payment, and deliver the rest of the order as scheduled.
The Garden My Home regularly scheduled gardening clients get a discount of 20% off from plants, mulches, and amendments. The discount is seen during the checkout process.
The Garden My Home regularly scheduled gardening clients have the option of free shipping through their regularly scheduled gardening visit. The instructions for the 'Free Shipping' option can be found in the menu entitled 'Free Shipping Instructions'.
During checkout, please add any relevant shipping notes which our drivers may need (for instance, gate codes or the placement of supplies on driveway). Below are three files which show a listing of larger plant sizes.
Check in every now and then to see updates to our inventory.
The plants listed in the files below are all "Email For Availability". Purchasing larger B&B plants will also include a separate bulk delivery fee. Email us with any questions you may have. The files listed below show plants in 3 gallon and 5 gallon pot sizes, as well as larger balled and burlapped plants.